This year's end-of-year celebrations will look different for most people compared to previous years. Sitting together at a long table with the whole family or with friends is no longer self-evident. Luckily, there are still many options to enjoy the festive season during corona as well. One of these options is the preparation of winter cocktails/mocktails. The summer season is synonymous with cocktails, however, also during winter such a drink tastes delicious.
For Christmas and New Year's eve, you can make it cosy at home with your bubble in front of the fireplace with a homemade cocktail or mocktail. As soon as there is a relaxation of the corona measures, you can welcome your guests with a great-tasting drink.
Thanks to these mocktails, the designated drivers can bring everyone home safely and still have a great party. An alcohol-free cocktail not only looks beautiful, it is also for all tastes. Sweet, sour or bitter; you combine the flavours you want and let your creativity run wild.
Below you find a list of 5 winter cocktails/mocktails. You can choose whether you add alcohol or opt for a non-alcoholic version.
1. White Christmas Mojito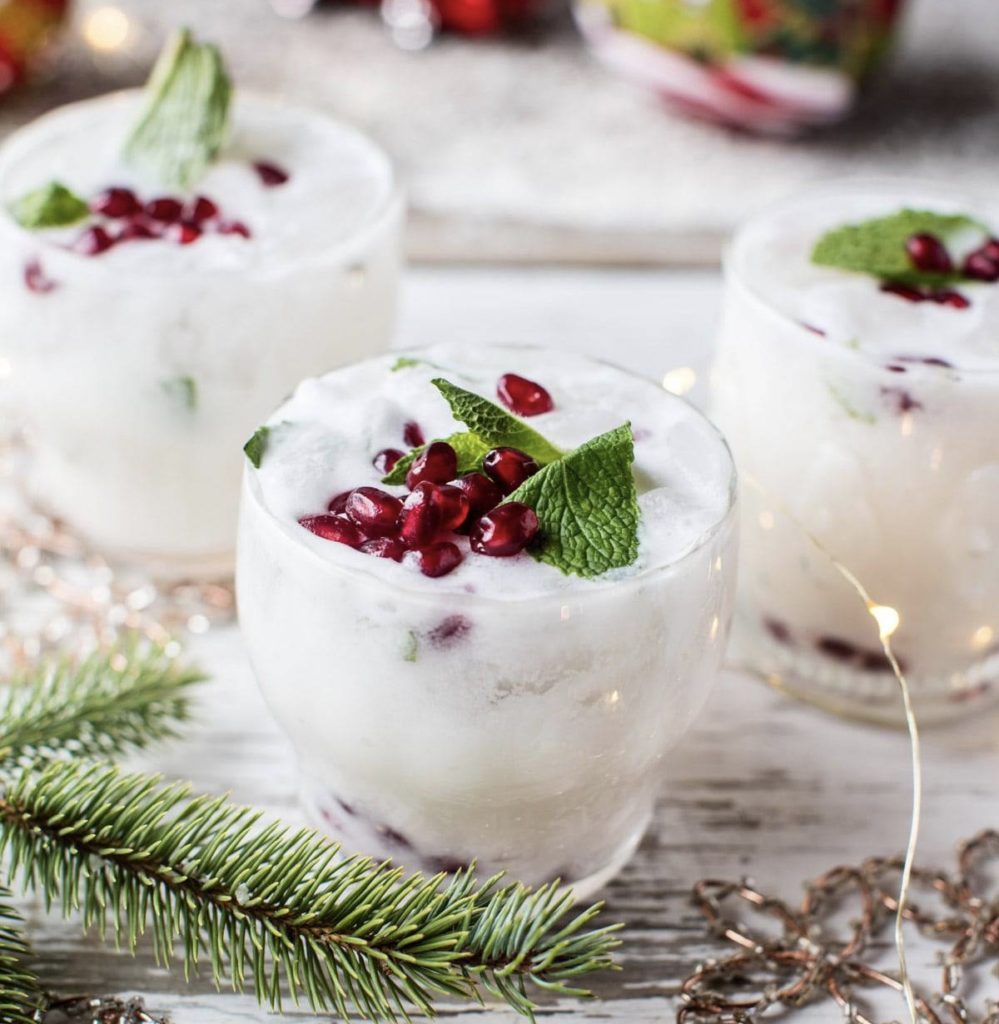 If we won't have a White Christmas this year, this White Christmas Mojito can bring the Christmas spirit into your house. Although this drink looks very snowy and cold, the flavours are very tropical.
This Mojito consists of:
1 DRINK iT FReSH "Mojito" pouch
(White rum or coconut liqueur: 5cl)
Sparkling water: 10cl
Coconut milk: 5cl
Garnish : Pomegranate seeds
Crushed ice
2. Mistletoe Mule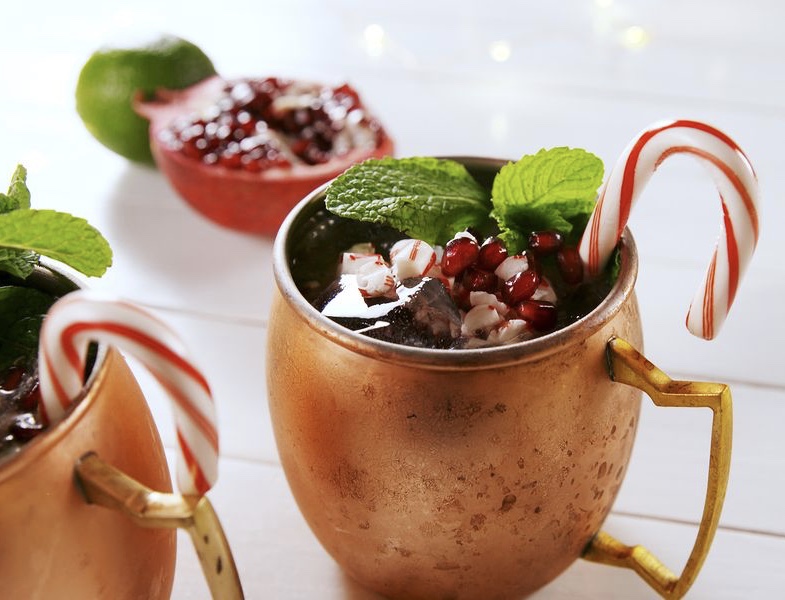 The majority of the people are familiar with the classic Moscow Mule which can be ordered at any time. The Mistletoe Mule, on the other hand, is completely dedicated to Christmas. The drink looks very festive and tastes delicious too!
This Mule consists of:
1 DRINK iT FReSH "Belgian Mule" pouch
(Vodka: 5cl)
Sparkling water: 10cl
Garnish: Pomegranate seeds or mint
Crushed ice
3. Hot wild berry winter punch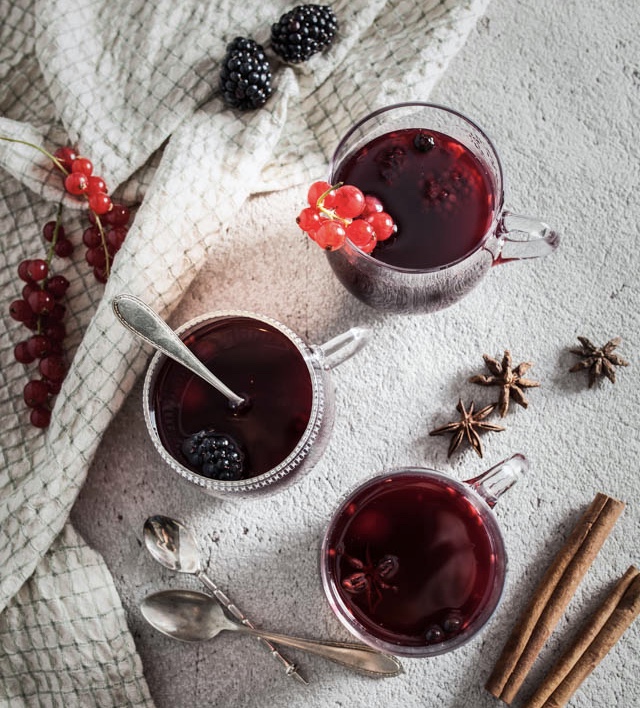 Unfortunately, the Christmas markets remain closed this year. Glühwein is a popular drink ordered at the Christmas market, because who doesn't like a hot drink after a winter walk? This hot wild berry winter punch is a hot drink that you can easily make yourself at home. The perfect alternative for the popular Glühwein!
This punch consists of:
1 DRINK iT FReSH "Mojiberry" pouch
(Rum: 5cl)
Warm Apple juice: 10cl
Cinnamon
Star anise
Note: if too sweet, add warm water
4. Apple ginger c/mocktail with cinnamon and rosemary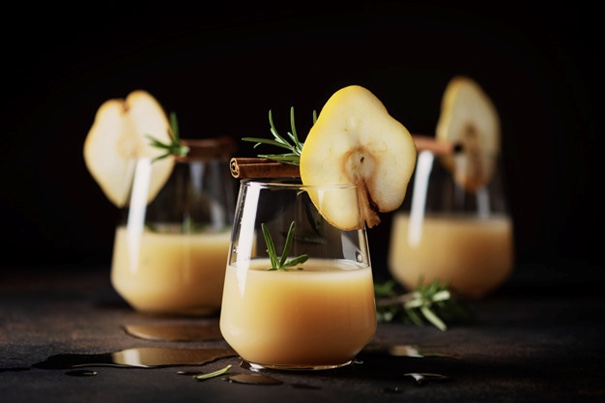 The days are getting shorter, colder and darker. This sweet and spicy cocktail based on ginger is ideal to get through the winter days. Thanks to the cinnamon and rosemary a delicious winter aroma is created.
This c/mocktail consists of:
1 DRINK iT FReSH "Belgian Mule" pouch
(Vodka: 5cl)
Apple juice: 10cl
Cinnamon
Rosemary
Crushed ijs
Note: if too sweet, add water
5. Tangerine Mojito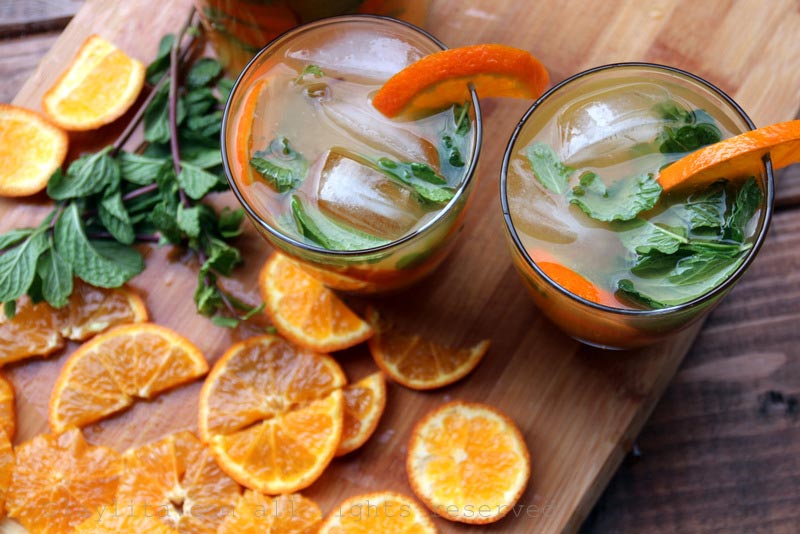 Tangerine's harvesting season runs from November to February. During this period, they are most delicious and perfect to insert in your cocktails. Moreover, tangerines are very healthy; they provide as much as 30 grams of vitamin C per 100 grams!
This c/mocktail consists of:
1 DRINK iT FReSH "Mojito"
(Brown or white rum: 5cl)
Tangerine juice and zeste: 1 tangerine
Sparkling water: 10 cl
Crushed ice